The Bert L. & Iris S. Wolstein Center at Cleveland State University, is committed to providing world class service to our guests with a professional attitude, while providing a level of comfort and safety they can appreciate. To us, the people we serve are the real essence of what we are all about. While ensuring that our guests have the most enjoyable and safest entertainment experience possible, the Wolstein Center has adopted the Event Policies and Procedures:
Each ticketed guest that enters the Wolstein Center will be subjected to a search as a condition of admission. All rules are for the comfort and safety of our guests and will be strictly enforced. The Wolstein Center security personnel, in cooperation with an event promoter, will determine the method of search being used. Searches conducted at the entrance gates may be a standard visual inspection; a light pat-down type search; or the use of hand held metal detecting wands may be employed.
Umbrellas
Video cameras, selfie sticks, professional DSLR Cameras.
Large bags or backpacks
glow sticks
Glass in any form
Balloons, balls, frisbees, and/or any other projectile
Illegal substances of any kind
Drug paraphernalia
Flammable products and/or materials and sprays
Fireworks,pyrotechnics, or any other kind of explosive
Any items that can be used as a means to disturb the peace, endanger the safety of the crowd, and/or inflict damage to people or goods.
Outside food or beverage
Laser pointers
Knives
Noisemakers/air horns
Wallet Chains
sealed packages
Purses, diaper bags and other small personal bags will be permitted, but will have to be inspected at the doors.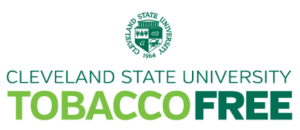 In accordance with Cleveland State University's Smoke Free Campus policy, there is no Smoking permitted inside or outside of the Wolstein Center.